Five Important Keys To Modern Website Design
Beautiful Design
We craft every website unique to your business. Using modern design, your website will stand out for years to come.
Designed for function, your visitors will be driven into customers. We build all types of websites including eCommerce sites.
Responsive Website Design (Mobile Ready)
Our websites are designed responsive, mobile-friendly, and ready to be viewed beautifully on any device.
Did you know that recently Google updated their search algorithm to NO LONGER SHOW sites in their results that aren't mobile friendly when searched on a mobile device?
Yep, how many people aren't finding you online? Currently over 60% of people use a mobile device to search the web.
We go the extra mile to code, test, and execute your site to be mobile ready.
SEO ready
Your website will be created with best local SEO methods in mind.
We submit to the top search engines, design for keyword specific content, and more.
Speed Optimized
We build with speed in mind, which improves SEO and the visitor experience.
The result is a lightning fast site that helps drive traffic and customers.
Hosting and Support
We provide Premium WordPress hosting, CDN Access, Caching, SSL, and more.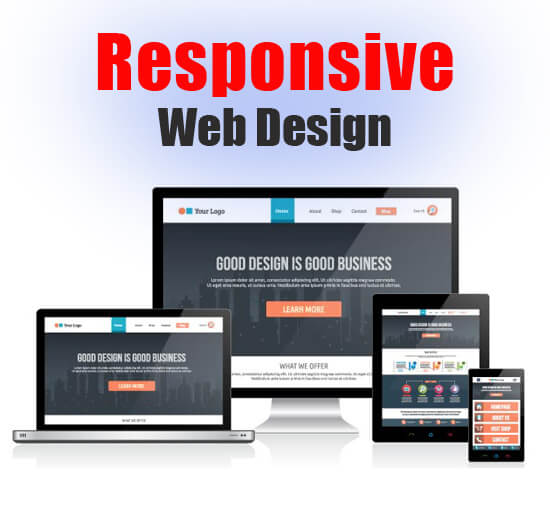 A responsive website is one that can properly scale and size to fit any device it is viewed on.